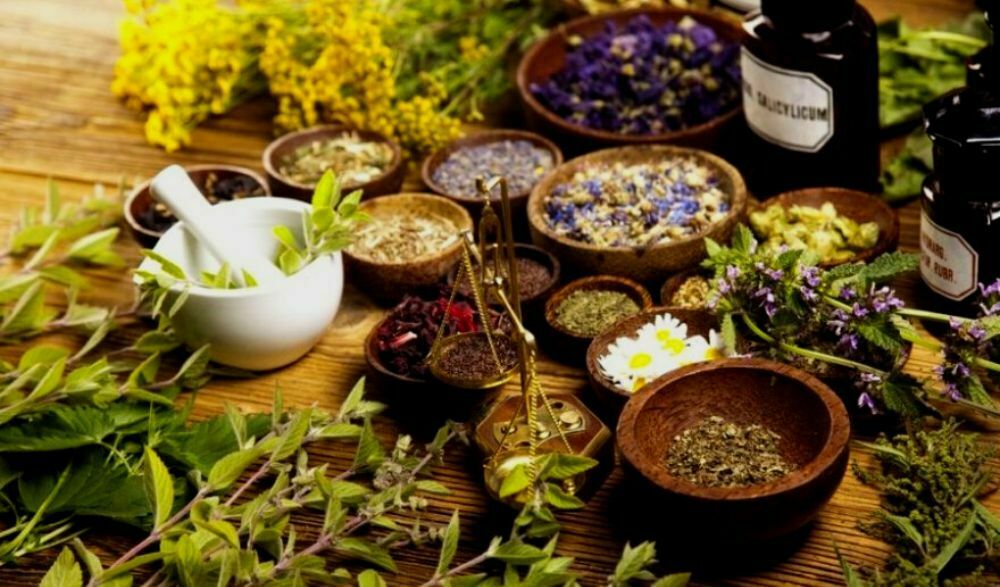 300 Hour Ayurveda Practitioner Course in Rishikesh
Ayurveda is a worlds oldest medical system and lifestyle concept. In Sanskrit  "Ayur" means "Life" and "Veda" means "science". In spiritual scriptures we can find ayurvedic texts more then 5000 years old.
Ayurveda is a science of life and healthy well being. It's not only cures the diseases but works on prevention, maintenance of physical, mental & social balance. The theory of Ayurveda same as yoga is based on 5 elements (Pancha Mahabhuta), 7 Tissues or (Saptu Dhatu).
These theories defines body constitution  (dosha) and the way of therapeutic treatment (herbs, massages, diet, asana, pranayama, meditation, mantra). This course will help you to understand the basic of Ayurveda herbal  medicine and it's application in daily life.
Ayurveda works not only on physical but on energy body as well. As we know disease appears firstly in energy body then after that in physical body as well. By application of Ayurveda we can prevent development of diseases.
300 Hour Ayurveda Practitioner Course gives unique opportunity to learn traditional Indian health lifestyle, herbal medicine and massage techniques, panchakarma, ayurvedic management of common diseases. This course will be excellent supplement for already yoga teachers who wants to learn deeply application of herbs, massages, panchakarma, which herbs need to use for the supportive treatment of common health issues.
The Ayurveda Practitioner is specialist in ayurveda that able to manage disease prevention, change lifestyle, perform ayurvedic massage  and who knows pathology and disease management according to ayurveda.
Do not use Ayurvedic medicine to replace conventional care or to postpone seeing a health care provider about a medical problem. Ayurveda can be used and advised before, parallel or after allopatic medicine treatment.
Our Program-
Duration
Study Days
Free Day
Graduation
Price
31 Days/30 Nights
Monday-Saturday
Sunday
Certificate Of Ayurveda Practitioner
Twin Shared Room 155465 INR (1900 USD)

163648 INR (2000 USD) Private Room
The Vedansha Insitute of Vedic sciences and alternative medicine is accredited by International Yoga Alliance (USA) and Alternative medical council Colcatta (India) and offers 300 Hour Advanced Ayurveda Practitioner Course  
Benefits Of 300 Hour Ayurveda Practitioner Course
This course opens new ability in career of health and wellness practitioners
Gives deeper understanding of ayurvedic herbology and supportive effects of herbs by treatment of common diseases
If you are yoga teacher this course will be excellent additional tool for your better understanding of clients problems on subtle and physical level
Ayurvedic massage techniques will help to achieve better relaxation and therapeutic effect by common diseases
Aroma therapy will help you to understand the connection of 5 elements with chakra and reach better effect on physical body
Ayurvedic diet concept will help to maintain healthy lifestyle and increase the level of vital energy
 Panchakarma techniques will help to purify the body and support some common diseases
300 Hour Ayurveda Practitioner Course Is Suitable For
Intermediate and advanced students.
For people who already completed  200 Hour course and want to learn ayurveda deeply.
For people who already learned yoga and want to learn deeper Ayurvedic lifestyle, cooking, massages, Doshas, herbs treatments, Panchakarma, Ayurvedic disease management.
What You Learn In 300 Hour (Advanced) Ayurveda Practitioner Course
Ayurveda theory & practice
Ayurvedic massage therapy advanced teachniques
Concept of herbal Healing of common diseases
55 main Herbs and it's qualities
Detailed Panchakarma
Healing Power of Asana and it's connection with Ayurveda
Pranayama
Yoga & Ayurveda Philosopy
Mantra
Ayurvedic Nutrition and Cooking
Connection of Meditation and Ayurveda
and get important information about your aura problems (chakra imbalance)
300 Hour Ayurveda Practitioner Schedule In Rishikesh 2022-23
| Course | Starting Date | Ending date | Booking |
| --- | --- | --- | --- |
| 300 Hour Ayurveda Practitioner Courses | 01-01-2023 | 31-01-2023 | Booked |
| 300 Hour Ayurveda Practitioner Courses | 01-02-2023 | 03-03-2023 | Booked |
| 300 Hour Ayurveda Practitioner Courses | 01-02-2023 | 03-03-2023 | Apply Now |
| 300 Hour Ayurveda Practitioner Courses | 01-03-2023 | 31-03-2023 | Apply Now |
| 300 Hour Ayurveda Practitioner Courses | 01-04-2023 | 01-05-2023 | Apply Now |
| 300 Hour Ayurveda Practitioner Courses | 01-05-2023 | 31-05-2023 | Apply Now |
| 300 Hour Ayurveda Practitioner Courses | 01-06-2023 | 01-07-2023 | Apply Now |
| 300 Hour Ayurveda Practitioner Courses | 01-07-2023 | 31-07-2023 | Apply Now |
| 300 Hour Ayurveda Practitioner Courses | 01-08-2023 | 31-08-2023 | Apply Now |
| 300 Hour Ayurveda Practitioner Courses | 01-09-2023 | 01-10-2023 | Apply Now |
| 300 Hour Ayurveda Practitioner Courses | 01-10-2023 | 31-10-2023 | Apply Now |
| 300 Hour Ayurveda Practitioner Courses | 01-11-2023 | 01-12-2023 | Apply Now |
| 300 Hour Ayurveda Practitioner Courses | 01-12-2023 | 31-12-2023 | Apply Now |
| 300 Hour Ayurveda Practitioner Courses | 01-01-2024 | 31-01-2024 | Apply Now |
NOTE:- If 01st is Sunday then class will be start on 02nd.
Includes-
Certificate of Ayurveda Practitioner
Theoretical and practical skills.
Mala (string of beads) energised by our Guru Ji Yogachariya Dr. S.K.Pandey, PhD (Yoga & Naturopathy).
30 nights accommodation.
Wi-Fi.
3 times of yogic nutrition, beverages
Yogic cleansing session
Study materials.
Cleansing Kit.
T-shirts (1) with symbolic of school.
3 excursions in Himalaya.
1 short aura check up.
3 ayurvedic massages
Accompanying and supporting during time of staying in the Institute, help provided 24 Hours.
Optional For Moderate Payment
Pick up and drop.
Other ayurvedic procedures.
Detox ayurvedic herbal program
Modern automatic Hydrocolontherapy session
Ayurvedic doctor conculatation.
Number of excursions more than mentioned above.
Detailed Aura check-up with providing of written report about Aura statement, disturbances in Aura if they are present, supporting methods and treatment advices of naturopathic specialist (individual plan of asana postures, pranayama, herbs, meditative practice).
Detailed horoscope assessment.
Extra night of accommodation.
Check In : 01:00 Pm | Check Out : 12:00 Pm
| | |
| --- | --- |
| 06:00 – 06:30 | Wake Up And Cleansing. |
| 06:30 – 07:00 | Shatkriya And Herbal Tea (Yogic Cleansing With Jala Neti (Special Techniques Of Nose Cleansing), Pooja (Mantra Recitation & Fire Ceremony Purification). |
| 07:00 – 08:30 | Asanas Practical Class Hatha/Ashtanga Style (Depending On The Week Schedule): Learning The Asana Postures Under The Guiding Of Experienced Yoga Teacher. |
| 08:30 – 09:30 | Pranayama: Breathing Exercises. |
| 09:30 – 10:30 | Beakfast: Special Yogic Menu. |
| 10:30 – 11:30 | Yoga Philosophy/Ayurveda/Teaching Methology. |
| 11:30 – 12:30 | Ayurveda Theory |
| 13:00 – 14:00 | Lunch |
| 14:00 – 15:00 | Free Time. |
| 15:00 – 16:00 | Ayurveda Practice |
| 16:00 – 17:30 | Ashtanga Vinyasa/Hatha Yoga (Theory & Practice): Number Of Physical Postures According To Study Program. |
| 17:30 – 18:30 | Yoga Nidra/ Guided Meditation: Guided Relaxation Practice, Meditation And Concentration. |
| 18:30 – 19:30 | Dinner. |
| 20:30 – 22:00 | Free Time. |
| 22:00 – 06:00 | Sleep. |
Ayurveda Theory
Diet and lifestyle (individual constitution) and subsequently contribute to do?a vik?ti (pathological condition) and cause of disease
Theory of similar and dissimilar and balancing the do?a vik?ti (pathological condition) with Din – and Ritacharya, basic six tastes (rasas) according to the dosha constitution
Factors od changing the dhatus (tissues)
Aggravation (v?ddhi) and depletion (k?aya) of the do?as and dhatus
Normal and abnormal functions of strota?si (pathways)
Knowledge of all stages of disease (sa? kriya kala)
Ayurvedic pathophysiology of diseases:
Respiratory system Kasa (Cough), Svasa (Asthma bronchioles), Hicca (hiccups)
Digestive system Ajir?a (Indigestion), Aruci (taste disbalance), Cardi (vomiting), Amlapitta (Peptic ulcers), Anaha
(heartburn), Udara sula (colic pain), K?mi (infection / parasites), Graha?i (Celiac disease), Atisara (Diarrhea), Arshas (hemorrhoids)
Pathway for fluidsT???a (Morbid thirst), Prameha (Urinary disorders ), Sotha (edema)
Pathway for plasma: Jvara (All types of fevers), Pa?du (Anemia)
Pathway for blood : Raktapitta (Bleeding disorders), Daha (burning sensation), Vatarakta (Rheumatoid arthritis / Gout), Kamala (Jaundice)
Pathway for Muscle tissue: Granthi (Aneurysm), Galaganda (Goiter), Gandamala (mumps)
Pathways of fat: Staulya – obesity (Medo roga – disease of fatty tissue)
Pathways of the bon tissue: Asthigata vata (Abnormal vata localized in the joints), Sandhigata vata (osteo-arthritis), Ama vata (Rheumatic fever)
Pathways of the bone marrow): Pak?avadha (Paralysis associated with stroke), Ak?epaka (Spasm / convulsions), Kampavata
(Parkinson's disease), Apasmara (epilepsy), G?drasi (sciatica)
Pathways of the mail reproductive tissue: Klaibya (impotency and infertility)
Pathway for female reproduction): Yoni vyapat (disorders of the uterus and vagina), Pradara (Leukorrhea), Stanya rogas (disorders of the breasts)
Pathways of the mind): Unmada (Insanity), Sm?tibhram?a (memory loss)
Heart Diseases in Ayurveda (Arterial Hypertonus, Stenocardia, Arterial sclerosis, )
Skin: Visarpa (Erysipelas), Ka?du (Urticaria), Ku??ha (Allergy)
V?kka (Kidneys): Asmari (Kidney stones)
Arbuda (Cancers)
Learning the effect an herb has on dhatu (tissues) and srota (chanels)
Learning anupanas (adjuvants) to target different do?as and dhatus (tissues)
Herbs that increase agni – digestive fire (dipana) and metabolize ama- undigested material (pacana)
Fasting in Ayurveda
Ayurveda Practical Skills
Speech Voice Assessment (Sabda Parik?a)
Skin Assessment (Sparsa Parik?a)
Assessment of Eyes (Drika Parik?a)
General Appearance of external features – Face, Nose (Ak?ti Parik?a)
How to Identify the symptoms of ama (undigested material)
Understanding the digestion function of the client
Observation of tongue, stools and body odor
Questioning about urination, elimination
Observation of the urine stools
Observation, Palpation, taking of health history, identification of constitution, aggravated dosha, dominated dosha according to disease (see above)
Principles of ayurvedic Therapy with herbs, oils, lifestyle
Perfomance of Panchakarma
Purva karma diet
Abhyanga (oil application)
Udvartana – Dry powder massage Swedana – Sweating therapies
Shirodhara – Pouring oil on the forehead
Katibasti – oil Application on lumbar region
Hridbasti – oil Application on heart region
Udarabasti – oil Application on abdomen
Netrabasti – oil Application on eyes
Perfomance of Panchakarma itself
Vamana – Medicated Emesis
Virechana – Medicated Purgation
Basti – Medicated enemas
Nasya – Medicated nasal drops
Rakta Moksha – Blood letting
Paschatkarma (Rejuvenation)
Nourishment plan and diet
Sodhana (cleansing the aggravated dosas – panchakarma)
Samana (pacification of aggravated dosas)
Ahara (diet)
Acara (lifestyle regimen)
Yoga-Philosophical Aspects
Human Life: Meaning & Aim of Life.
Patanjali's Yoga-Sutras (Sadhana Pada, Vibhuti Pada, Kaivalya Pada)
Yama, Niyama (social and personal rules and regulations) Asana (physical posture), Pranayama (breathing techniques).
Panch-Klesha (Five Causes Of Pain & Miseries) / causes of success and failure in Yoga.
3 of 8 Limbs of Ashtanga Yoga Pratyahara (withdrawal of the mind from the senses), Dharna (concentration), Dhayan (meditation), Samadhi (self-realization).
9 Disturbances of Mind, possibilities of control, Kriya Yoga
Functional model of 7 chakras from philosophical point of view
Mooladhara Chakra and its philosophical aspect
Swadhisthana chakra and its philosophical aspect
Manipura chakra and its philosophical aspect
Anahata Chakra and it's philosophical aspect
Vishuddhi Chakra and it's philosophical aspect
Ajna Charka and its philosophical aspect
Sahasrara Chakra and its philosophical aspect
Element of Swara Yoga
Chakra system and their connection with physical body
Connection of Yoga and Ayurveda
Theory of golden ration in yoga
Chakra system and Kundalini Awaiking
Earth, Water, Fire, Air, Space element affirmation in sutras
Samkhya Darshan, Vedanta Darshan
Prakriti & Purusha
Discipline of Yoga student
Obstacles in the path of yoga
Yoga-Practical Aspects: -Asana(Ashtanga Style Intermediate & Advanced Sequence (Depends On Students Ability))
Surya Namaskara Part A and B
Uttkatanasana
Padanghustasana.
Padahastasana
Utitha Trikonasana
Parivrita Trikonasana
Trikonasana Variation 1, 2
Parivritta parshvakonasana
Uthitha parshvakonasana
Parasarita padouttanasana A,B,C,D
Parvottanasana
Utitha hasta padangustasana A,B,C,D
Ardha baddha padmotanasana
Samastithi
Urdhva namaskar asana
Uttanasana A,B
Chaturanga dandasana
Urdhva mukha svanasana
Andho Mukha svanasana
Veerbhadra asana I, II
Paschimottasana A, B,C,D
Purvottanasana
Ardha baddha padma paschimottasana
Triag mukhaiada paschimottasana
Janusirsasana A,B,C,D
Marichyasana A,B,C,D
Navasana
Bhuja pidanasana
Paryangasana A, B
Parivrittanasana A, B
Yoni Dandasana A, B
Yoga Dandasana
Bhuja Dandasana
Parsva Dandasana
Adho Dandasana
Urdhva Dandasana
Sama Konasana
Omkarasana
Moola Bandaasana
Nahusasasana A, B, C
Vrikschikasana
Buhhhasana
Kapilasana
Sayanasana
Akharna Danurasana
Padanghusta Dhanurasana A, B
Marichsyasana E, F, G, H
Tadasana
Samanasana
Parsva Bakasana
Eka Pada Kapotasana A, B
Hatha Yoga Asana
Asana Of 200 Hrs If Someone Still Not Master That Level
Shalambha sirsasana
Shalambha sirasana
Kakasana
Tittibhasana
Kukkutasana
Veera bhadrasana-3
Uttana koormasana
Yoga nidrasana
Mayurasana
Hanumasana
Paryankasana
Paryankasana
Eka pada rajakapothasana
Pashasana
Kraunchasana
Poorna naukasana
Vasistasana
Eka pada shirsasana
Natarajasana
Suptha trivikramasana
Ubhaya padangustasana
Pranayama & Mudras:
Advanced Pranayama Techniques & Benefits (Abdominal breathing, Preparational breathing, Kapalabhati, Nadi Shodana with/without retention, Ujjayi breathing, Bhramari, Bhastrika, Shitali, Shitkari, Surya Bheda & Chandra Bheda, Viloma pranayama ).
Puraka & Rechaka
Grades of Sadhakas
The pranic body.
Parana and lifestyle.
Breathe, health and pranayama.
Breathing and life span.
Sitting Positions for Pranayama
Kriyas (Body Cleansing Methods): (Neti, Kapalabhati, Trataka)
Advanced mudra and bandha
Ashwini Mudra, its role in energy body
Dyana, Ajali, Prithvi, Varuna, Shakti, Gyana, Chin, Shambhavi, Khechari Mudra, Hansi mudra, Vayu mudra, akash Mudra, Shunya Mudra, Surya mudra, Jalodarnashak mudra, Apan mudra, Pran Mudra, shankh mudra, Apan Vayu Mudra, Ling Mudra, Dhyan Mudra, Lotus Mudra, Musal Mudra, Kunt Mudra, Mrugi Mudra, Anushan Mudra, Meru Danda Mudra, Chinmay Mudra, Mushti Mudra, Matsya Mudra)
Moola, Uddyana Bandha, Jalandra Bandha
.Shatkarma (Dauti, Kunjal, Basti, Neti, Sutra neti)
Obstacles in Pranayama practice
Mediation aspects in pranayama.
Mantra and pranayama
Meditation:
Standard & Advanced Meditation Practice (Om Meditation, Trataka, Yoga Nidra, Sound meditation, Mantra meditation, morning meditation, Nadi meditation, 5 elements meditation, 7 chakra meditation, breath and chakra meditation, astrological meditation, Ajapa/japa, Ida/Pingala spinal rotation, Hridayakasha Dharana, Panchaprana Dharana, Pranava Dhyana, Yantra meditation).
Mantra:
Guru, Ganesh Mantra, Shakti Mantra, Gayatri Mantra, Shanti Mantra, Shiva Mantra, 5 elements mantra, So Ham, AUM, Lakshmi Mantra, Vishnu Mantra, Mantra for health, business, children