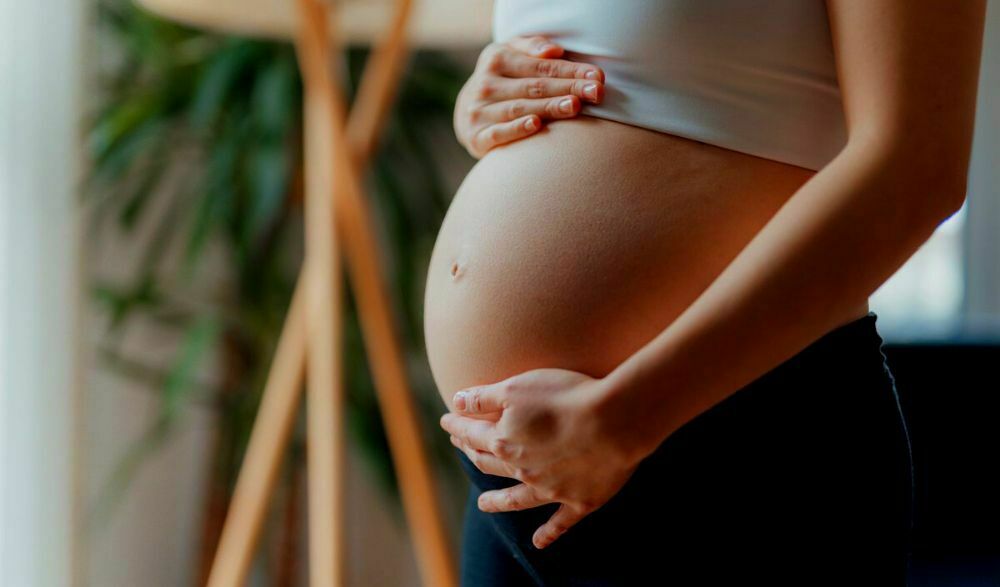 Prenatal Yoga & Ayurveda Retreat For Conception & Pregnancy Preparation
Prenatal Yoga & Ayurveda Retreat for conception & pregnancy preparation is a mystery and very delicate course. Being a mother is a great gift of nature. The mother nature created a woman for giving birth and experience a motherhood. Unfortunately in contemporary society the woman not always have ability to dedicate herself for this role because of some social, economical, health issues.
Female body is a unique organisms, it's connects with nature and universe much more as male and the power that woman get being pregnant can not be compare with anything else. Its a power of sattvic creation, huge love and positive light that she spreads in universe. Nowadays not everywhere woman has an option to follow her instincts, be pregnant in peace, harmony and give birth to the child easily.
If we look in past women used to be more stronger as now as they were more connected with nature. In ancient India couple who decided to give birth undergone special preparation. Pregnancy was always planed and conception was performed with dedication.
The aim of our retreat is to open for future mother or couple the traditional simple approach of Yoga, Ayurveda, vedic Astrology on the conception for better outcome for child, mother and family.
We believe that our efforts to educate future parents will not only prepare the body of both for successful conception, but make people understand the importance of ancient knowledge for well being, health & better quality of life. Ideally we recommend the participation of both future parents. If it's not possible we are ready to provide safe and secure conditions only future mother.
Prenatal Yoga & Ayurveda Retreat for conception & pregnancy preparation is suitable for
females who want to get knowledge about the traditional & healthy way of pregnancy preparation
couples who wish both prepare their body & mind for one of the most important steps in life
yoga teacher and health professionals who wish to implement new branch in their practice
everyone who wish to experience vedic approach of pregnancy preparation
The Vedansha Insitute of Vedic sciences and alternative medicine in Himalaya is accredited by International Yoga Alliance (USA) and offers Prenatal Yoga & Ayurveda Retreat for conception & pregnancy preparation
Our Program-
Duration
Retreat days
Package Name
Excrusion
Massage
Price
15 Days
Monday-Saturday
Ayurveda
1
2
Shared Room – (82462 INR) 1000 USD
Private Room – (90708 INR)1100 USD
15 Days
Monday-Saturday
 Yoga
1
1
Shared Room – (115447 INR) 1400 USD
Private Room – (131940 INR) 1600 USD
30 Days
Monday-Saturday
Ayurveda + Yoga
3
3
Shared Room – (189663 INR) 2300 USD
Private Room – (214402 INR) 2600 USD
Included:
1 brief aura check up

Excursions  according to number of program days (see above)

1 T-shirt with the school symbol

3 daily vegetarian meals

Accommodation

Ayurveda pregnancy preparation package
Astrological assessment of natal map (short)

Cleansing kit

Daily detox tea

Daily practical & theoretical yoga classes

Mala string of beads energized by Yogachariya Dr. S.K.Pandey-Ji

Study materials

Accompanying and supporting during time of staying in the Institute, help provided 24 Hours.
Optional for extra payment:
Extra days of accommodation
Additional activities.
Airport transfer.
Ayurvedic procedures and consultation more then included in package.
Detailed Aura check-up with providing of written report about Aura statement, disturbances in Aura if they are present, supporting methods and treatment advices of naturopathic specialist (individual plan of asana postures, pranayama, herbs, meditative practice).
Full astrological consultation with detailed explanation of planet position, disturbances, methods of correction, suggestions in career, family life, marriage, prevention of diseases.
Special ceremony in Himalayan Temple related to successful conception
Partner's horoscope related to conception
Therapeutic Reiki Session
Medical check up by family planing professional
General Points:
Understand the female & male body from psychological and energy point of view related to conception
Learn the specific yoga practice for the successful conception
Discover unique ayurvedic care for man and woman who plan to conceive
Know about your horoscope issues related to health, conception, pregnancy outcome
Get specific recommendations for home practice
Know when to suggest that the student consult a health care professional regarding pregnancy issues.
Get to know about specific situations when is required to address health professionals
| | |
| --- | --- |
| 06:00 – 06:30 | Wake Up And Cleansing. |
| 06:30 – 07:00 | Shatkriya And Herbal Tea (Yogic Cleansing With Jala Neti (Special Techniques Of Nose Cleansing), Pooja (Mantra Recitation & Fire Ceremony Purification). |
| 07:00 – 08:30 | Prenatal Yoga for conception class |
| 08:30 – 09:30 | Pranayama: breathing exercises. |
| 09:30 – 10:30 | Breakfast: Special Yogic Menu. |
| 10:30 – 11:30 |  Yoga philosophy |
| 11:30 – 12:30 | Therapy time in ayurveda spa |
| 13:00 – 14:00 | Lunch |
| 14:00 – 15:00 | Free Time. |
| 15:00 – 16:00 | Prenatal Yoga for conception class |
| 16:00 – 17:30 | Ashtanga Vinyasa/Hatha Yoga (Theory & Practice): Number Of Physical Postures According To Study Program. |
| 17:30 – 18:30 | Yoga Nidra/ guided Meditation: guided relaxation practice, meditation and concentration. |
| 18:30 – 19:30 | Dinner. |
| 19:30- 22:00 | Free Time. |
| 22:00 – 06:00 | Sleep. |
Prenatal Yoga & Ayurveda Retreat for conception & pregnancy preparation
Yoga-Ayurveda-Vedic Astrology Philosophical Aspects
Human Life: Meaning & Aim of Life.
Pregnancy and Birth in Yogic tradition
Introduction of Patanjali's Yoga-Sutra
Conception from yogic and ayurvedic point of view
Couple healthcare in vedic tradition
Astrology and conception
Delivery in yoga and ayurveda
Ayurvedic healthcare before and after birth
Ayurvedic healthcare before and after birth
Childcare in Ayurveda
Spiritual role of parents
Prenatal Yoga-Asana Practical Aspects
Asana special adapted for conception and pregnancy preparation
Bending postures
Relaxation poses
Standing Postures
Sitting postures
Supine postures
Stretch postures
Surya-Namaskar
Meditation Asanas
Prenatal Yoga-Pranayama for conception Practical Aspects
Types of breathing that should be useful for conception
(Neti, Anulom-Vilom, Nadi Shodhana, Sitakari, Bhramari, Sheetali,
Surya Bheda, Chandra Bheda, Murchha, Kumbhaka and Rechaka state etc)
The pranic body, types of Prana in pregnant mother body
Prana influence on child's development
Breathing and life span
Breath and Birthcontrol
Breath during conception
Mudras And Bandhas that can be used during conception
Mudras : Dyana, Ajali, Prithvi, Varuna, Shakti, Gyana, Chin, Shambhavi, Khechari Mudra, Hansi mudra, Vayu mudra, akash Mudra, Shunya Mudra, Surya mudra
Moola, Uddyana Bandha, Jalandra Bandha
Anatomy and physiology
Introduction to muscular and skeletal system of the female & male body
Physiology of normal and pathological conception
Ayurveda in Pregnancy
Essential herbs nutrition for conception
Ayurvedic herbs for improvement of female and male power
Acupressure for conception
Meditation
Meditation Practice (OM Meditation, Trataka, Yoga Nidra, Sound Meditation, 5 elements meditation, Nadis meditation, breath meditation, 7 chakras meditation, chidakasha, hridakasha meditation, self awareness rotation, vipassana meditation).
Mantra
Standard Mantras (Shiva Mantra, 5 elements mantra, So Ham, AUM, Ganesha mantra, Guru Mantra, Gayatri mantra, Lakshi Mantra, Mantra for health, business, children).