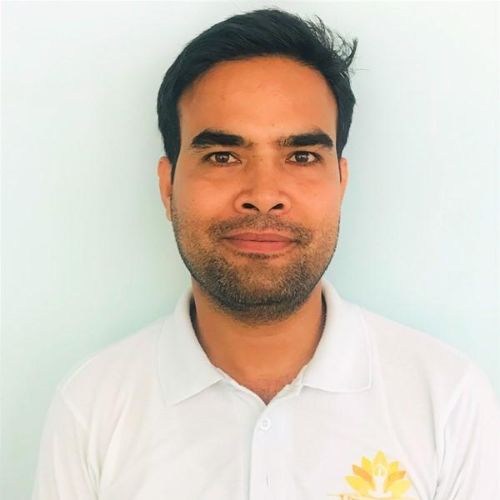 About Dr Dipak Saklani (Ayurveda Doctor)
---
High qualified and experienced with practical exprience Ayurveda doctor and  teacher is practicing ayurveda and responsible for theoretical as well as  practical classes in ayurveda therapy, cooking, massage.Dr. Saklani complited Government Ayurvedic College, Gurukul Kangari Haridwar in 2010 (BAMS in Ayurveda, Panchakarma, SPA, Ayurvedic Medicines).
In May 2011 Dr Saklani completed Course "Panchakarma & Traditional Ayurveda Therapies" in Kerala Ayurveda Pharmacy Limited, Avula, Kerala. Specialisation – Panchakarma, Rejuvenation, Relaxation theory.
2012 Indira Ghandi Open University Dehli, Course in Diet. Specialisation – Dietician of diet chart, herbal products, health tips.
In 2013 Dr Dipak completed additional higher education in Yoga and Meditation from Dev Sanskrit Wisva Vidhalaya Shantikunj Haridwar.
Dr Dipak started his job in 2010 as a Ayurveda doctor in governmental hospital in Chamba and guided  Ayurveda treatments. Since 2013 he also conducted consultations and therapies in variety of resorts  and  Spa centers of North India like Club Mahindra Holidays Chamba, Kerala Ayurveda SPA Dehradun, Rasayana Ayurveda SPA